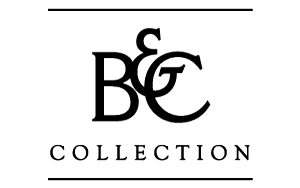 B&C
B&C Collection is the European market benchmark Brand in promotional clothing. B&C Collection helps bring to life your actions, promotions, designs and uniforms by bringing you a comprehensive collection of styles, from classic to fashionable, of the highest quality, in the widest colour range. With an outstanding collection of 165 exclusive styles including T-shirts, polo shirts, shirts, sweatshirts, jackets, fleeces and PRO workwear. B&C Collection is there to support your brand, your creativity, actions and ideas and offer you new business opportunities.

Stanley / Stella
Since its launch in 2012, STANLEY/STELLA has focused on simplicity, highlighting the essence of the garment. The driving force of its founder Jean Chabert: to break codes, to change the perception of the textile industry. To offer products that respect people, the environment and customers. To produce more authentic and more responsible clothes that you are proud to wear and sell. Pieces that initiate change in the textile industry, made in a more humane, ethical and ecological way.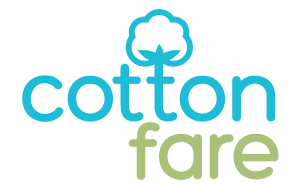 Cotton Fare
Cotton Fare offers an excellent variety of cotton bags. Our quality promotional cotton bags are a perfect promotional item or a solution to durable grocery or shopping bags to offer your customers that they will actually keep and reuse.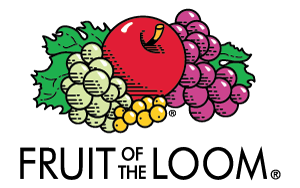 Fruit of the Loom
Whatever you're looking for in the world of promotional garments, you'll find one brand's got it all: Fruit of the Loom. Today's Fruit range has more styles, choice, sizes and colour than ever before. We've been a leading garment manufacturer for over 165 years; our range, quality, service and value is second to none. Every garment in the collection is ethically produced and every item is designed to give perfect results for every kind of decoration. Whether you're looking for garments suitable for leisure wear, promotion, corporate work wear, music merchandising, school uniform or sport we've complementary styles for men, ladies and kids across a comprehensive collection of T-shirts, Sweats, Shirts, Performance Wear and more. For colour and choice from a brand you can always count on, Fruit of the Loom offers you Everything Under the Sun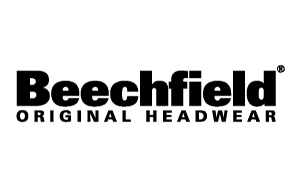 Beechfield
A headwear pioneer for over 20 years, Beechfield continues to push the possibilities of brandable caps and hats. The brand's unrivalled collection of 'Retail Ready' styles is guaranteed to add value to your product offering, and now includes more than 173 exciting designs in its collection! Every product is designed for decoration and mirrors the very latest headwear fashion trends on the high street. Think Headwear, Think Beechfield!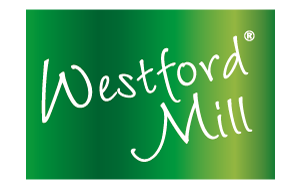 Westford Mill
Westford Mill is the ethical accessories brand of choice. Their 'Bags For Life' put quality at the heart of the design process and come in a vast collection of beautiful colourways. Choose from shoppers, totes and backpacks; gymsacs, stuff bags and accessory cases, all offered in both Fairtrade and Organic cotton. Now a proud member of 1% for the Planet.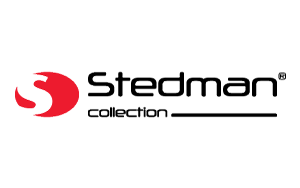 Stedman
Stedman has been supplying high-quality products for the promotional market at attractive prices for over six decades. The current 2019 collection includes 141 styles for men, women and children: from T-shirts, polo shirts and sweatshirts to fashionable sportswear!
Our products are skin-friendly (tested according to standard OEKO-TEX 100) and perfectly suitable for a wide range of finishing processes. We exclusively use high-quality, ring-spun cotton yarns for special wearing comfort. Sustainability is important to us, we are constantly developing articles made of OCS-certified organic cotton in the Green Urban line. We operate in a highly ethical and socially responsible manner according to the specifications of amfori BSCI.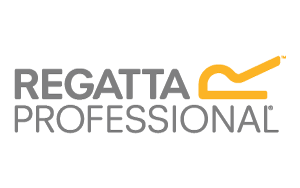 Regatta
Your line of work.
Regatta Professional products are made for work and styled for life. Contemporary designs and expert technology create a range where teams not only look good but feel good, too. Stretch fabrics, taped seams, warm linings and removable inners are just a small number of features in the Professional range.
Whether a member of your team is running an errand, attending an event, driving a delivery van, or even hiking, Regatta Professional has the outerwear to suit a range of activities, whatever the weather. Choose from stylish diamond quilted bodywarmers and softshell jackets to clothing with the ultimate high spec protection. Professional even caters for kids, with a wide selection of clothing packed with technology for the rough and tumble of the playground.

Regatta Professional products are designed with additional decoration in mind, providing outerwear that you can make your own, whatever your line of work.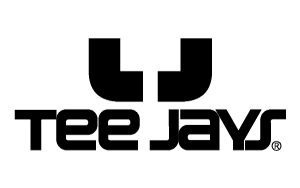 Tee Jays
It began with the desire to create the most unique basic collection of leisure and promotional wear. A collection of best selling basics, based on leading classics and fashion products. Setting new standards: Continuously we develop and design leading styles and fabrics. Our designers and technicians ensure best fit and performance. The result of our efforts are one of Europe's most unique basic collections. A collection with the best combination of quality and price.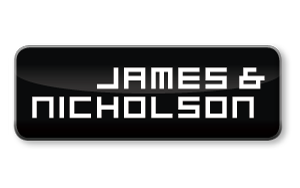 James & Nickolson
Promotional wear for any kind of event! A brand belonging to the German concern Daiber with more than 100 years of experience in textile industry. The collection is made up of T-Shirts, polos and sweatshirts in 30 colors for all seasons, starting with casual clothes for leisure and business life to functional sportswear for almost every sport discipline. James & Nicholson provides many items in special sizes for men and women, amongst them oversizes of up to 5XL. Even with regards to children, Daiber offers a more than versatile line of products. No matter if it is summer or winter, you will find the right product for any kind of event or season.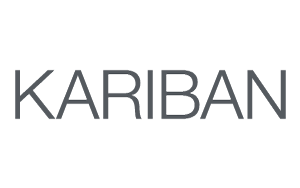 Kariban
With a large, colorful and beautifully finished collection, Kariban offers a full range of promotional textile "classics" from corporate wear to casual wear but with a stylish twist. These products are specifically designed to make customization and decoration easy whether it is with screen printing, embroidery or transfers. Kariban bestsellers are available in a full range of colors and sizes in Men's, Ladies & kids versions.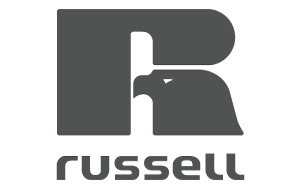 Russell
Designed specially for you. The Russell brand produces qualitative promotional clothes, offering the Russell Collection that represents the "best in class" for men's and women's shirts for any occasion, and the Russell Workwear including trousers, shirts, polo shirts, and T-Shirts designed for the special needs of the workwear market. The difference is in details – in the fabric, colors, garment cut, finishing and, most of all, the look and feel. Whether for business, work, leisure, or promotional wear, Russell is the right choice.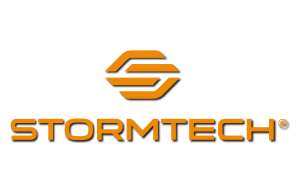 Stormtech
For those who seek nature for clarity and rejuvenation, Stormtech offer quality apparel for personal escapes. Over 40 years Stormtech has become a recognized, trusted and influential brand. Stormtech is thoughtfully designed to provide comfort and performance in every environment. Design excellence and functionality, paired with exclusive technologies and unmatched attention to detail result in the very best in technical outerwear, so you remain warm, dry and comfortable all day long.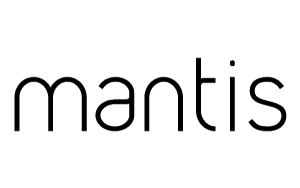 Mantis
Mantis is an award-winning ethical clothing company that strives to create fashionable, high quality garments to be worn and loved for years to come. Founded in 2000 by Prama Bhardwaj, the brand has shown that commercial, large volume manufacturing can happen in an ethical and sustainable manner with care to everyone in the supply chain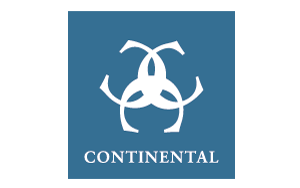 Continental
The Continental brand was started in the street markets and music venues of London around 1996, and quickly became the synonym for trendy T-shirts. Graphic designers and young rock bands were going crazy for the Continental fit and style. They have managed to keep that position ever since, and our current wide range of T-shirts, sweats and hoods is still true to its roots. The Continental collection is the signature brand in our product stable. The garments are renown for top spec designs in advanced fabrics, delivering quality, fashion and true value – unparalleled favourites of designers, printers, embroiderers and users.
Gildan
Gildan® has been offering quality casualwear since 1984. From a Canadian family business, they have grown to be one of the largest apparel manufacturers in the world. Their exceptional selection of t-shirts, polos, sweats and accessories is available in a range of fabrications, sizes and silhouettes. Men, women, kids and toddlers will find wardrobe essentials designed in fits specifically for them. Their ever-expanding colour palette covers a spectrum of bold brights to subtle hues. Whether the apparel is geared for performance, or crafted with a contemporary look or classic style, all their garments are made to meet the high standards of quality and consistency you expect from a global brand. You can count on their commitment to delivering the outstanding value you deserve.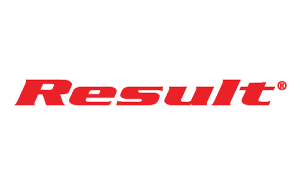 Result
Keep one step ahead with Result - innovators of performance workwear promotional clothing. The No 1 choice for premium quality outdoor clothing that does exactly what you expect. From urban to corporate, core to technical, Result possesses a comprehensive selection of clothing for all environments and workplaces. Delivering remarkable value for money, its range ensures the wearer a perfect companion. Waterproof jackets, warm fleeces, softshell jackets can be customised for your brand or event.
BagBase
Westford Mill is the ethical accessories brand of choice. Their 'Bags For Life' put quality at the heart of the design process and come in a vast collection of beautiful colourways. Choose from shoppers, totes and backpacks; gymsacs, stuff bags and accessory cases, all offered in both Fairtrade and Organic cotton. Now a proud member of 1% for the Planet.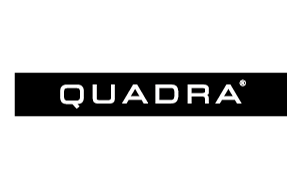 Quadra
Kimood's extensive business, sports and leisure bag collections are designed to meet the requirements of a wide variety of different trades and occupations.

Trendy styles will fulfil the more fashion-conscious, while our lower-priced basics are perfect for everyday use.

Our eco-friendly Conscious Cotton collection includes a range of totes, shoppers and gym bags made with natural materials such as JuCo, which provide the perfect combination of casual style and sustainability.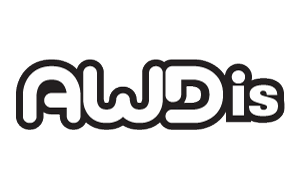 AWDis
Just Hoods was the very first AWDis (All We Do is) brand and was launched back in 2008 with Just 1 style in 30 colours. In 11 short years the brand has grown to become the biggest and best in the industry covering an array of casual wear styles across hoodies, sweatshirt, jackets and jog pants. We aim to bring you the best quality apparel in the most sought after styling with excellent stock support. With 72 great styles and 111 great colours there's sure to be a Just Hoods by AWDis product for everyone!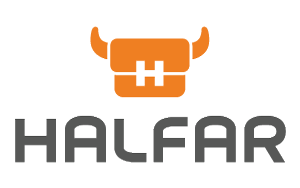 Halfar
For more than 30 years, Halfar has been developing, producing and distributing bags and rucksacks – with great passion.
In our business area for promotional bags, everything revolves around bags and rucksacks as promotional items, customer bonuses and merchandising items. Our special bags are tailor-made bags and belt systems, for example for technical equipment which are specially customised to specific requirements. As a result, HALFAR® has developed into a brand which represents exceptional quality, creativity and comprehensive customer services.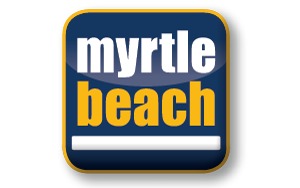 Myrtle Beach
A large collection of fashionable headgear! Myrtle Beach combines price worthy fashion headgear and caps for athletes with the style of the famous beach in Florida. There is something for everyone: cool streetwear beanies, models for skiing and fancy caps with fake fur in a Scandinavian style and knitted caps with peppy plaits in a Norwegian style. So many color and style combinations enable you to pick a model suitable for your needs.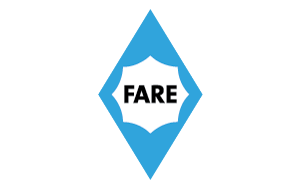 Cotton Fare
The latest FARE-line comprises more than 100 umbrellas in a variety of shapes, colours and sizes, including a large number of TÜV-certified models. FARE have received plenty of internationally recognized awards for their trend-setting design and functionality. Continuous innovation with FARE keeps raising the bar and impresses us time and again with the smartest and most creative ideas.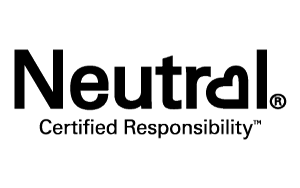 Neutral
Neutral® is premium quality apparel for men, women and kids, manufactured and certified according to the highest social, ethical and environmental standards in the world. Defined and monitored by external organizations, the certificates guarantee that every Neutral® product is made with true regard for people and planet. Coming with Certified Responsibility™ labeling and hangtags, Neutral® shows commitment. That way, you can share your inspirational stories with great impact on a T-shirt you need anyway.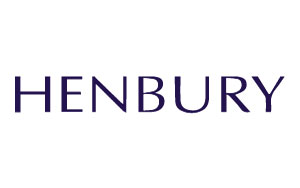 Henbury
Henbury is a coordinated range of leisure clothing for the Corporate, Promotional and Workwear markets. Selling solely through specialist Distributors throughout Europe. We pride ourselves on our innovative design and fabric development, creating quality and value in our range.