"Lynka has won more awards for quality print & embroidery than any other promotional clothing company in Europe."
---
---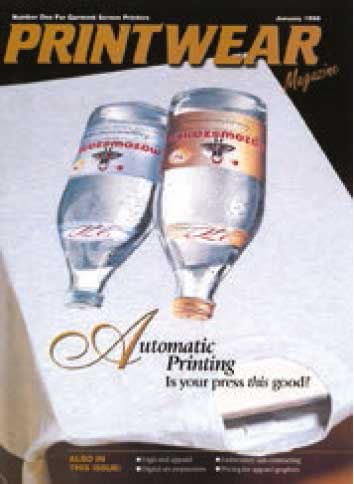 ---
With almost three decades of experience, Lynka offers unrivaled quality and expertise, along with an end-to-end solution for all of your decorated apparel needs. Lynka leads the industry in award-winning decoration quality, workmanship and innovation. Lynka's experience allows the most complex image or logo to look its best on the many fabrics and colors in our collection. Printwear Magazine, a leading trade journal on the apparel decoration industry wrote: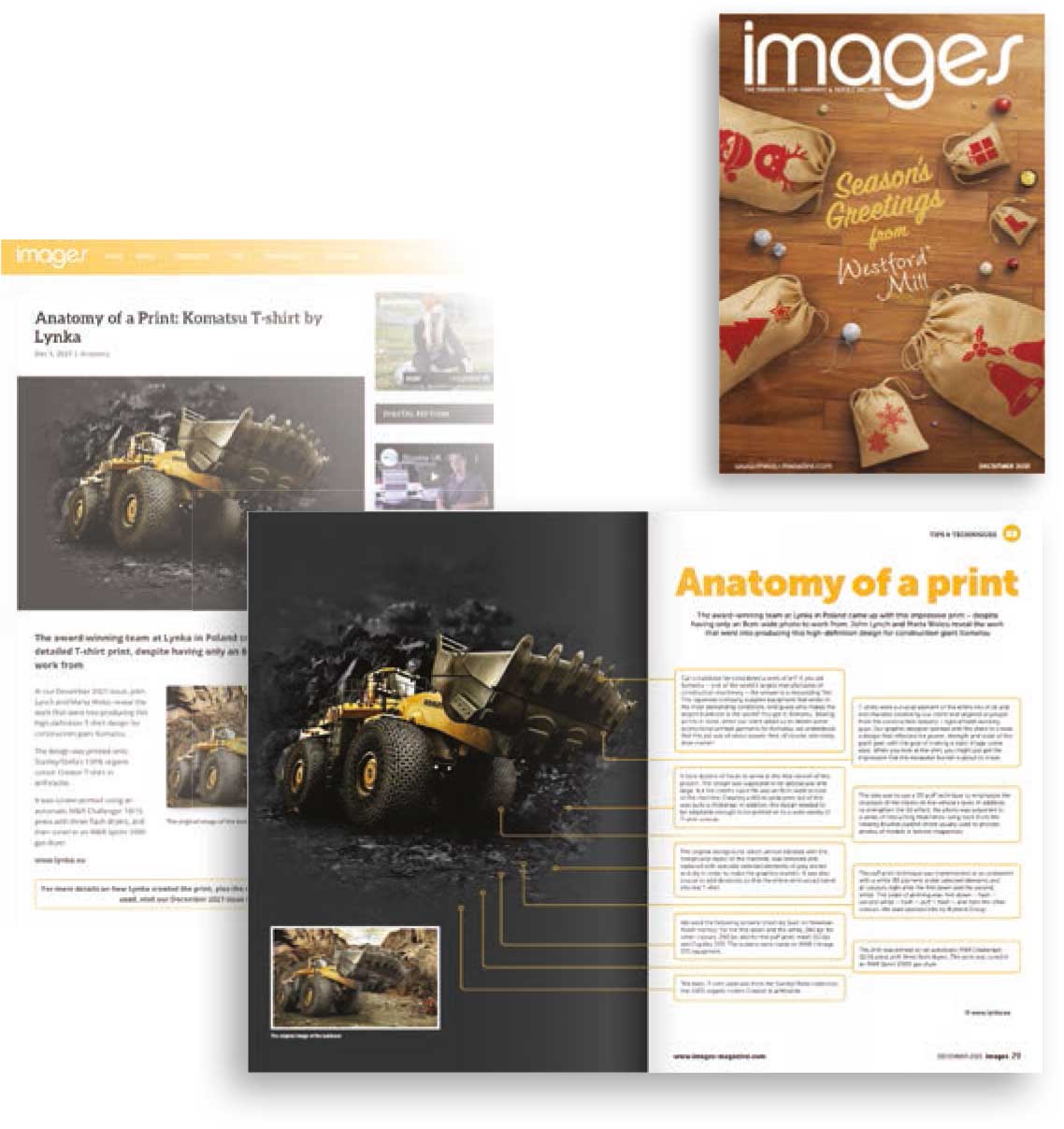 "Lynka is one of the premier apparel-decorating and promotional product facilities in all of Europe – in fact, let us make that all the world."
In 1997, Lynka became the first European company ever to win the US Screen printing competition, the Golden Image Award. Since then our printing and embroidery have won over 40 awards around the world including USA, Germany, Spain and the UK, more than any other company in Europe.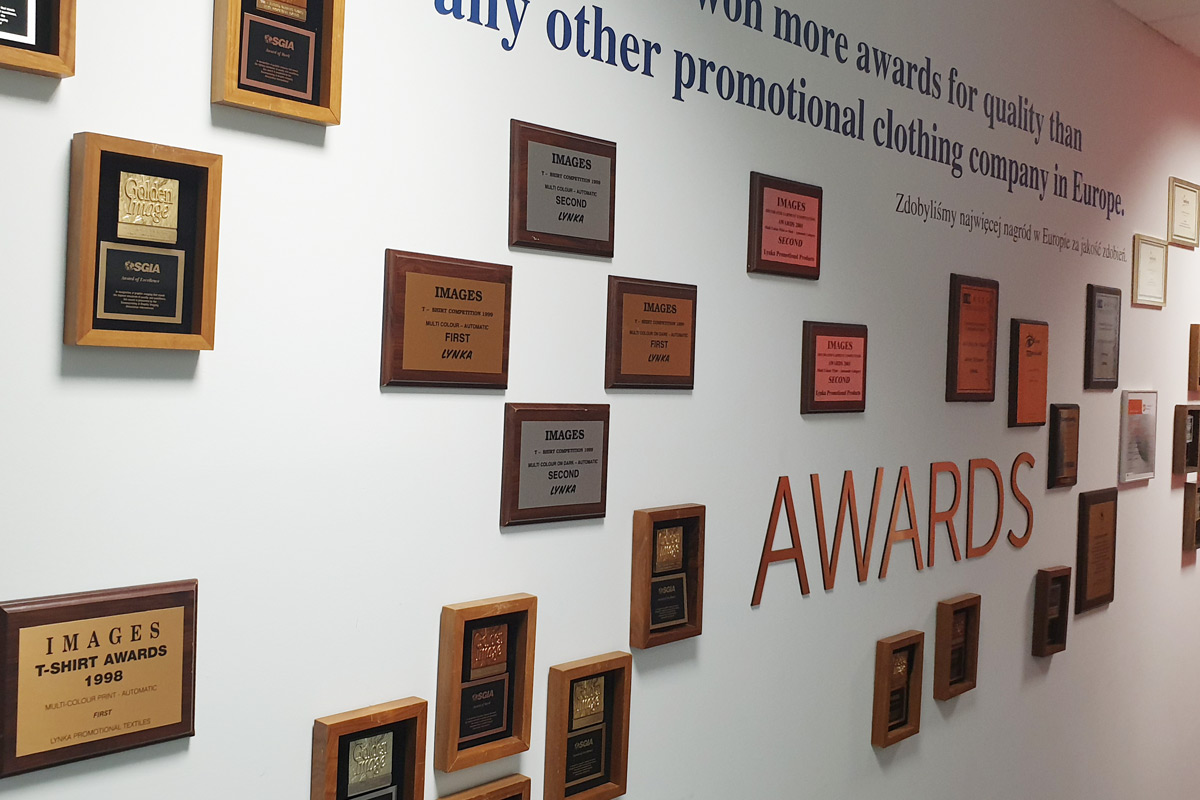 Description of Competitions
Impressions - The Magazine For Imprinted Sportswear and Textile Screen Printing. Impressions Awards – the first and most highly regarded trade magazine in the industry in the USA.

SGIA – Screen Graphic Imaging Association. The Golden Image Competition – The screen printing and graphic imaging industry's showcase of printing excellence organized in USA every year.

Images – The Journal for Textile Screen Printing, Embroidery & Garment Decoration. The annual Images T-shirt Competition (UK) sets the standard for European print shops.

FESPA - represents the screen printing industry in Europe through each of the twenty-six separate National Screen Printing Associations. FESPA is an organisation, but also gives its name to the FESPA Exhibition. The name FESPA stands for the 'Federation of European Screen Printers Associations'. The name describes what it is - an organisation which works for the whole of the screen printing industry in Europe through each of the separate National Screen Printing Associations.

Promotional Gift Award - an international competition awarded to innovative and/or innovatively implemented promotional products or product range concepts. It is organized in Germany for international manufacturers, importers, distributors and designers.
Additional Honors
In addition to multiple awards won in the competitions mentioned above Lynka has also won the 2001 SGIA Business Marketing awards – in the following categories:
Award of Excellence – Non-Screen Printed Direct Marketing Materials
Honorable Mention – Telemarketing and Yellow Pages
Award of Excellence – Best Trade Show display
LYNKA also was named PrintWear Magazines ''Model Shop'', a monthly article that highlights professionally run garment decoration facilities around the world. In 2004 Lynka was awarded Entrepreneur of the Year by the American Chamber of Commerce in Poland.
Click on the button to see the pictures of winning prints and embroideries.