"A GREAT PLACE TO WORK"
This was one of the Lynka founders' goals from the very first days: to create a 'special atmosphere' where honest, fun, talented, and motivated people could come to work. Back in 1992 Poland, this wasn't so common. Today, we employ numerous practices to maintain and improve this special atmosphere:
- Family-friendly functions such as parties, picnics and open-house events.
- Healthy, transparent communications including an open-door policy and regular information sharing via our Intranet and employee-focused social media platforms.
- Integrating non-Polish employees into our team.
- An employee-elected Worker's Representative body to increase engagement and communication, which has been invaluable during the Covid-19 crisis.
- Monthly Safety inspections.
To achieve ambitious goals, a first-class team of people is essential. We must find them, invest in their development and insure they stay with us. This is one of Lynka's most cherished Core Values.
Whenever possible, Lynka promotes from within. Lynka does not discriminate in any way. Moreover, almost 60% of our 250-strong workforce and 65% of our managers are women. We are an honest employer.
Of course, to be considered a great work place, its equally important to adhere to local laws and workplace regulations, maintain a healthy and safe workplace, and pay fair and competitive wages.
Lynka is a WRAP certified manufacturer since 2013, and a signatory to the UN Global Compact for sustainability, as well as a member of the Ethical Trading Initiative. More recently, we received a Silver rating during our first Eco-Vadis audit in 2020. Finally, we are very proud to be one of the very few certified NIKE apparel manufacturing vendors in Central Eastern Europe, which we possess since 2012 – the year Lynka was the authorized Nike apparel decorator for the European Football Championships.
FAIR & SAFE LABOR PRACTICES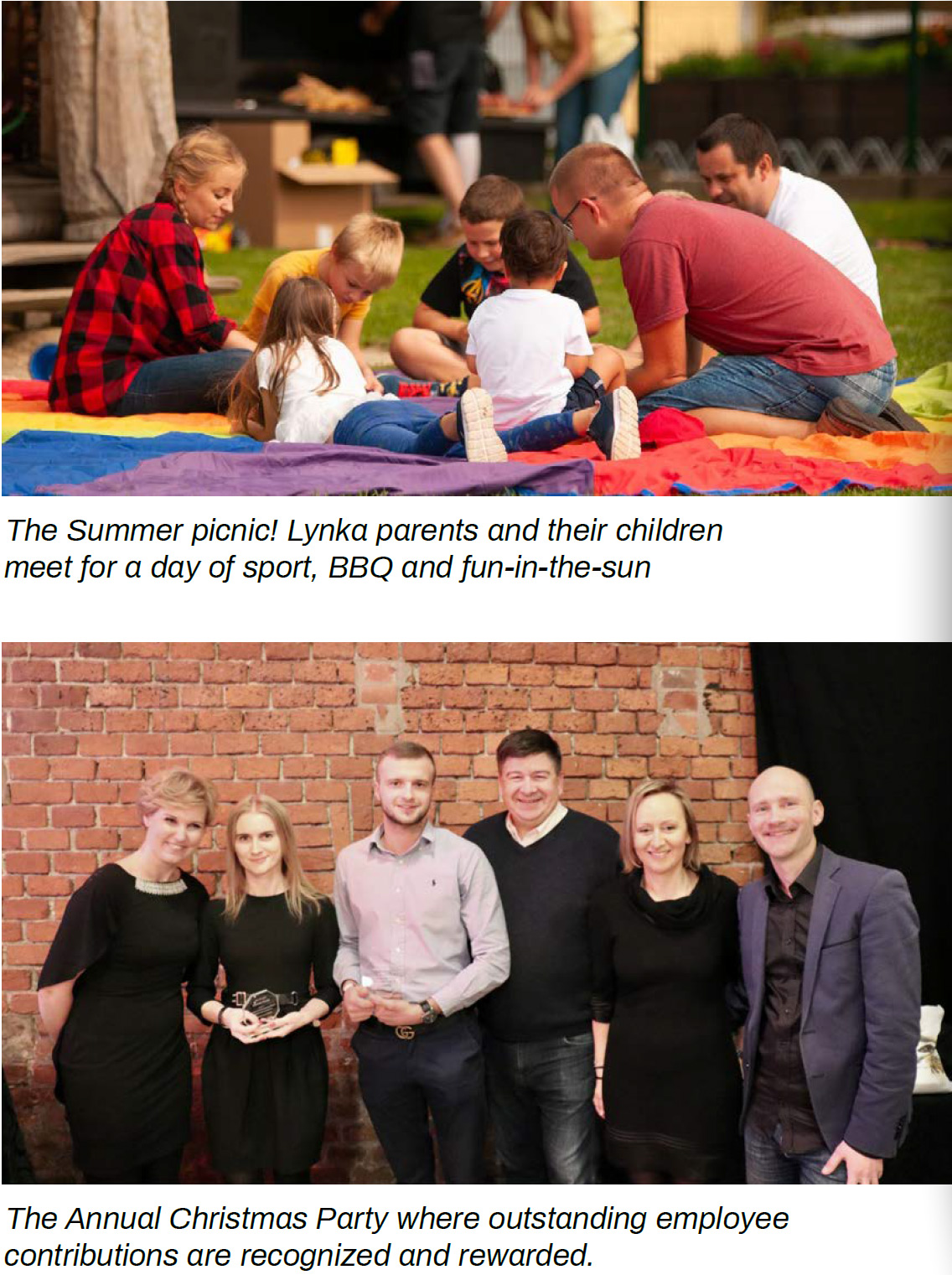 Lynka believes in fair wages, employee health & safety plus conducting business in an ethical way. The company adheres to these core principles:
• Compliance with laws & workplace regulations
• Health and safety of workforce
• Prohibition of forced labor
• Prohibition of child labor
• Prohibition of harassment or abuse
• Compensation and benefits as required by law
• Hours of work as limited by law
• Limited use of Temporary Labor
• Prohibition of discrimination
• Freedom of association & collective bargaining