THE SECRET TO OUR QUALITY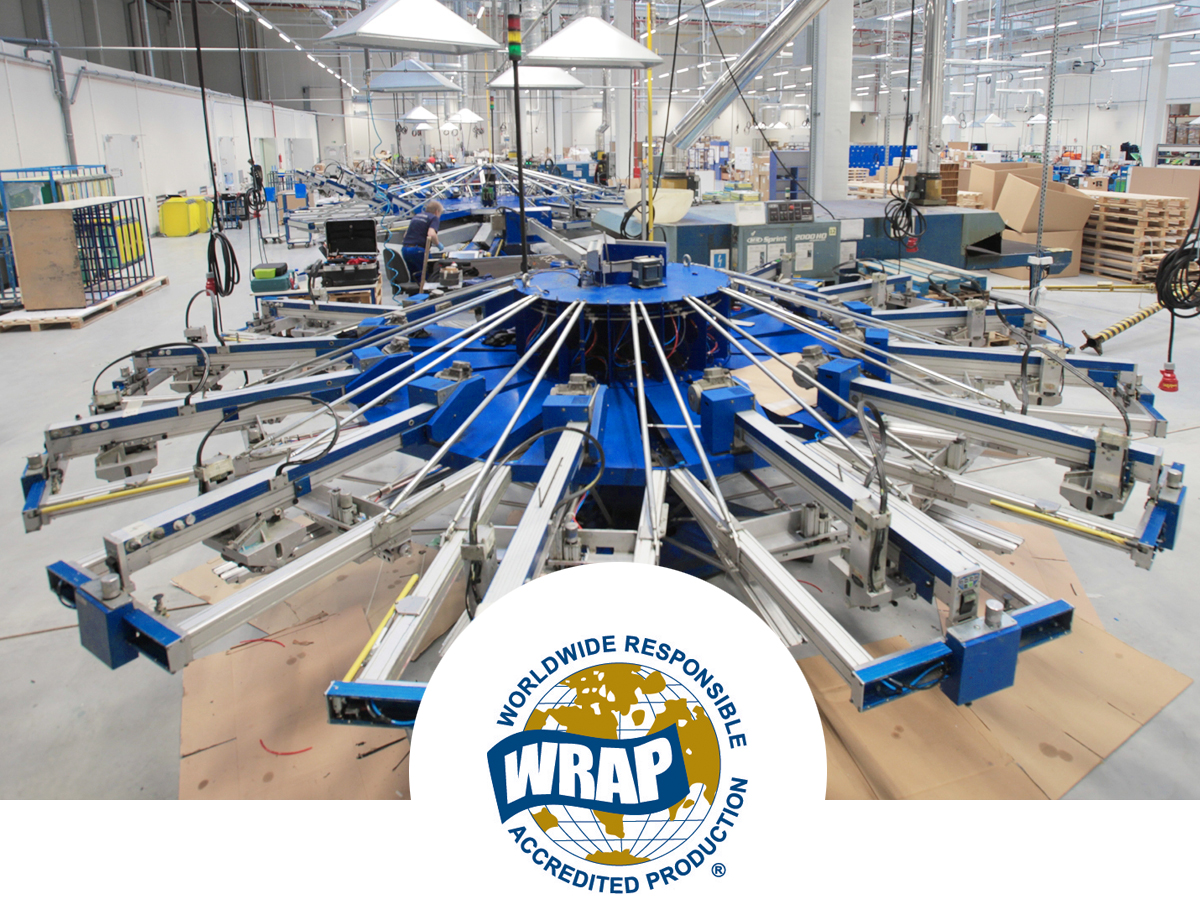 With Lynka... it's not just a print.
It's an Award-Winning print.
It's an Eco-Friendly print.
It's an WRAP-certified print.
Kornit Direct-to-Garment significantly reduces water usage, decreases waste, minimizes carbon footprint and eliminates harmful chemicals. Eco-friendly, GOTS 3V certified
Low consumption premium Virus brand water-based inks for eco-friendly textile screen printing.
Our Rutland plastisol inks are PVC and phthalate free.
Lynka's quality can be explained by seven critical components:

EQUIPMENT
We use only high precision decoration equipment, engineered to provide tight registration and precise reproduction of graphic images.

Accesories
In printing, the finer the resolution, the better effect. For screen printing we use only high-tension frames with very high mesh counts. In Embroidery, we only use Tajima machines & Madeira threads.

SUPPLIES
We import special inks from USA which guarantee vivid colors and striking effects.

ARTWORK
Color separations and pre-production artwork are very important and Lynka works with some of the top graphic artists in Europe.

AQL QUALITY STANDARDS
Every single order is checked by our QC department using AQL standards.

INVESTMENT IN R&D
We constantly invest in developing new print techniques and in improving e ciency – with a goal of continuous improvement.

THE PEOPLE
The key final ingredient is the team. Lynka has a well-developed 'Printer Academy' that insures us an ongoing stream of talented printers and technicians.
In the imprinted-apparel industry, it is widely recognized that Lynka is one of the leading garment decorators in the world. Printwear Magazine, the leading US trade journal on the apparel decoration industry wrote:
LYNKA is the one of the premier apparel-decorating and promotional product facilities in all of Europe - in fact, let us make that all the world.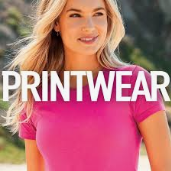 Having won more than 40 international awards for its screen printing and embroidery in competitions in the USA, UK, Spain and Germany, Lynka employs state of the art equipment, top notch supplies and a highly trained production team to create decorated garments that stand out among the crowd. Today, clients from more than 22 European countries and the USA turn to Lynka for their decorated active wear needs.
But what exactly is behind Lynka's quality? After all, no company claims "we offer low quality!" Lynka's quality is no accident. Founded in 1992, within 5 years Lynka went from launching the business with no prior experience, to winning the Gold Medal in the world's most prestigious screen print competition – the SGIA in Atlanta GA. Hence, the quest for quality was a part of Lynka's DNA from the very beginning.
Lynka's quality can be explained by seven very critical components - which without each and every one of these, the quality would suffer:
In screen printing, Lynka utilizes MHM machines manufactured in Kufstein Austria and Tajima Embroidery machines from Japan. Both of these are high precision machines, engineered to provide tight registration and precise reproduction of graphic images.
These machines are generally much more expensive than their competitive alternatives. In its pre-print area (screen room) Lynka also uses the premier equipment supplied from Richmond Graphics, a specialized manufacturer in Rhode Island, USA.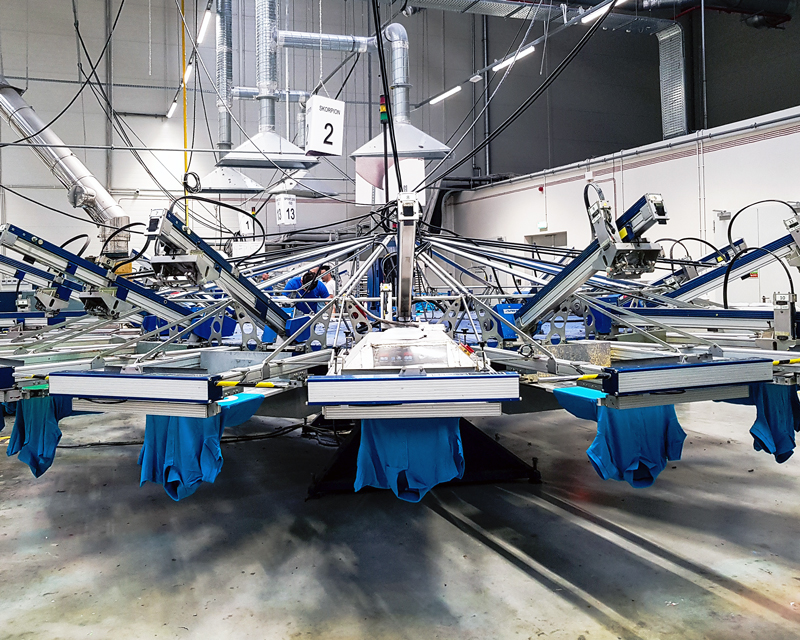 Accessories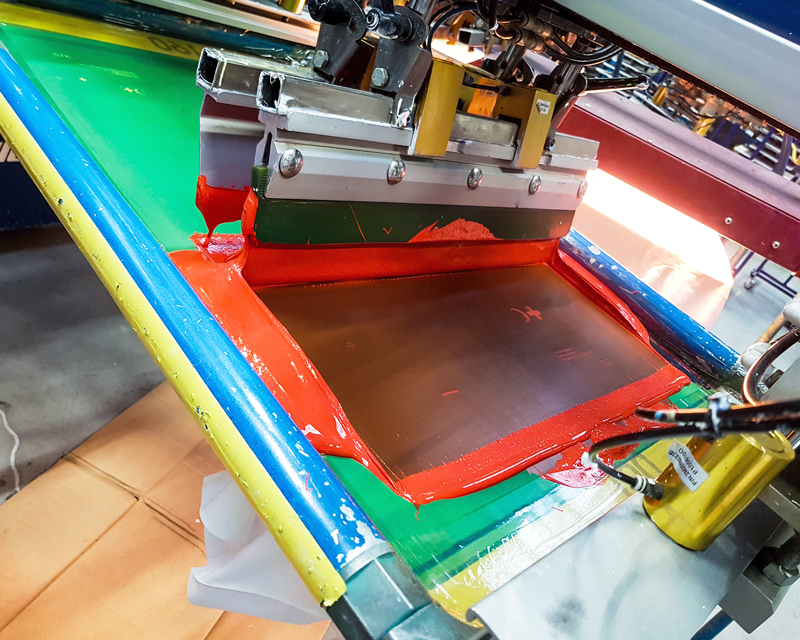 Most people understand the concept that when it comes to printing anything – brochures, billboards, or clothing – print resolution is a very important factor. That 600 dpi (dots per inch) is going to look better than 300 dpi. A little known fact is that one of the absolute keys to high quality screen printing is the frames and mesh that a printer works with.
In order to screen print high resolution on apparel, you need a very high mesh count – 320 lines per inch for example. The problem is that conventional wooden or metal frames are unable to achieve a high enough tension (think of a tightly stretched musician's drum). If mesh is not attached to the frame with high tension, the strands of mesh don't open enough, and the ink cannot pass through.
There are plenty of textile ink manufacturers in Europe. Yet after testing, Lynka found that US-made inks – particularly from one manufacturer – are vastly superior to the European inks in every regard. So instead of taking the easy route and sourcing locally, Lynka imports these special inks from North Carolina. These traditional plastisol inks and special effect inks like High Density, Gel, and more are an important part of Lynka prints looking so vivid and alive.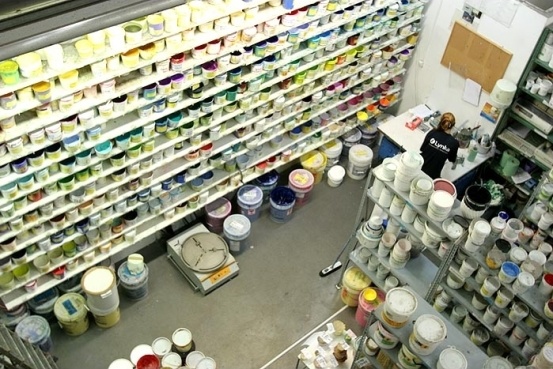 The Artwork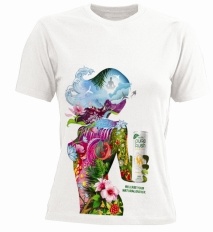 Color separations are very important, and Lynka works with some of the top graphic artists in Europe as well a handful in the USA. Calibrating their work with our machines and equipment is a further part of the equation that is important.
Many printers believe that the color separations are the entire story behind great quality prints. There is no question that great seps are critical to achieving an award-winning print. But without the remaining elements – machine, accessories, supplies and people, the final print would certainly not be as impressive.
The People
Someone once asked what was the key to Tiger Woods success? After all, almost anyone could get a hold of Tiger's equipment – but that wouldn't make them a great golfer. The same is true at Lynka. Most of our equipment and technology is non-proprietary – available to everyone, if they put their minds to it. But the key final ingredient is the team. Many of Lynka's top printers have been sent to the USA for training in some of the top American companies. Today, Lynka has a well-developed training program that insures us a ongoing stream of talented young printers and technicians.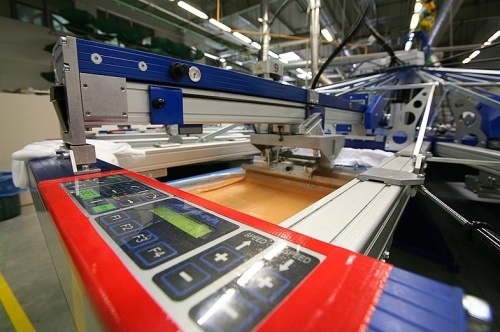 We are known for exceptionally high quality service. A famous US-based sportswear Brand uses Lynka as its main producer for imprinted apparel. In 2008, out of more than 55 international vendors, Lynka ranked 1st In quality and time performance. One of the key components of our quality management program is quality control system based on AQL standards.
Each order, regardless of its size is checked by Quality Control Department. Only after obtaining a positive result of the inspection it is packaged and sent to the client.
Investment in R&D
Finally, Lynka constantly invests time and money in experimenting and developing new print techniques and in improving efficiency. We have spent thousands of hours on weekends and evenings testing new inks, new mesh, new materials, with a goal of constant improvement.
And the results are clear.